Back to all posts
Posted on
Winter Travel Trip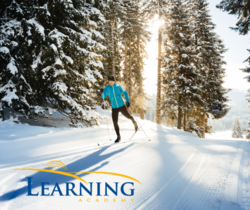 Do you like winter sports? Want high school credits for 4 days of fun in Canmore? Register for the 3-credit Winter Travel 15 course and come with us March 28th - 31st!
In addition to learning about winter and avalanche safety, students get to go cross-country skiing, snowshoeing, and skiing or snowboarding at Lake Louise!!
The course is open to any high school students whose primary school division is Golden Hills. There is a $100 non-refundable registration fee for this course to secure your spot. Registration ends on March 10th, however, due to the limited number of seats available please register as soon as possible!
If you have any questions or would like to look at registering, please contact allison.mckay@ghsd75.ca.