Senior High
Golden Hills Learning Academy high school provides personalized and flexible online and distance learning with a combination of core, CTS and option courses for grades 10-12.  Students can choose to fast track their courses, to extend courses over a full-year, and to access their program from great distances as a means to address any of the following circumstances:
Students wishing to travel
Students who are involved in sports
Students who suffer from health issues
Students wishing to complete high school early
Students wishing to upgrade
Students who aren't comfortable in a physical high school
Students wishing to work independently and at their own pace
Students who wish to earn money while gaining high school credits
With support from GHLA staff, high school students are encouraged to choose programs that are best suited to their own personal learning needs.  These include:
Online and distance materials in a variety of courses
Special Projects, RAP, Green certificate and Work Experience
Knowledge and Employability
High school students can register at anytime throughout the year.  For more information, please contact us.
Registration
Information on career planning
High School Course List
Alternative High School Options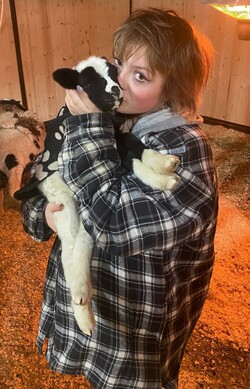 For full time students we offer the following high school programs
Dual Credit Programs
Upgrading
Golden Hills Learning Academy offers many upgrading options for senior high and adult students.  These include options to retake an entire course in order to improve on any school awarded marks as well as retaking diploma exams either along with the course or on its own.  When a student re-writes a diploma exam, they will receive the higher of the two marks.  Please note that there is a fee for re-writing any diploma exams.  Other options may include upgrading levels of any given subject in order to gain any of the pre-requisites for post secondary education.

Please contact us by phone 403-934-5179 or email learning.academy@ghsd75.ca if you are interested in upgrading as we can provide one-on-one career counseling.